Source: Singapore GP
It is a three way tussle for top honours in F1 this year, and the competition is better than we've seen in a couple of decades in the pinnacle of motorsport. If you are a Mercedes, Ferrari or Red Bull fan, you must have booked your tickets already, but even for the rest of the teams, there's bound to be excitement for Asia's most celebrated racing event. Race weekend in Singapore is from 14-16 September, and if you are going and want the entire day filled with entertainment, there's a lot more than just Formula 1 cars scorching the streets. Here's a roundup on the live concerts that weekend.
As many as three dozen performers will light up the night sky but you can't possibly attend the whole thing, so let's start with Jay Chou.
Jay Chou
The hugely popular Taiwanese singer-songwriter is back to the streets of Singapore since his last performance in 2012. Jay Chou has sold over 30 million albums worldwide and his YouTube singles have received viral recognition in the past. Don't you want to hear him crooning to Love confession or Waiting for you? If you do, Chou is up for a great gig at Zone 4 Padang stage on Friday the 14th. What better way to sign off the practice day in Singapore!
Listen to his award-winning songs here:
Jay Chou's live performance of 算甚麼男人 (What Kind of Man)

The Killers
Seven time Grammy nominated rock band, the Killers will close Saturday night with their chart busters. You've heard The Killers since 2001 and through their consecutively chart topping five albums over a decade and a half. Now it's time for Singapore to rock to their tunes. So even those with two left feet will become  dancers, come 15th September. Not heard their songs? Time to stream The Killers and get some homework done.
Here is The Killer's latest live performance in Glasgow
Liam Gallagher
For what it's worth, prepare for plenty of song titles slipped in to this piece. Liam Gallagher is one of British music's biggest icons. After the dissolution of Oasis, one wouldn't have expected much to form of its band members but Gallagher marched on, reinvented Oasis with Beady Eye and after Beady Eye's dissolution, Liam went solo. Liam's just one album old on his own but if you wonder if anything will be as great as Wonderwall, find out for yourself at this concert on Saturday night. If not, the Killers will be up next anyway.
Watch Liam Gallagher's live performance at TRNSMT Festival on 30th June this year.
Martin Garrix
Garrix was as tall as the guitar when he learned to play one at the age of 8. Music is in his blood and Animals play in his kingdom. Now 22 and ranked the best DJ in the world for the past two years by DJ Mag, Garrix will not drop a beat on Sunday night as he closes the big Singapore weekend. Garrix has traveled the world so he isn't Scared to be Lonely, but even if he is, he's got Dua Lipa for company.
Stream Together and his other great hits here:
Prepare yourself for his outstanding performance here:
Dua Lipa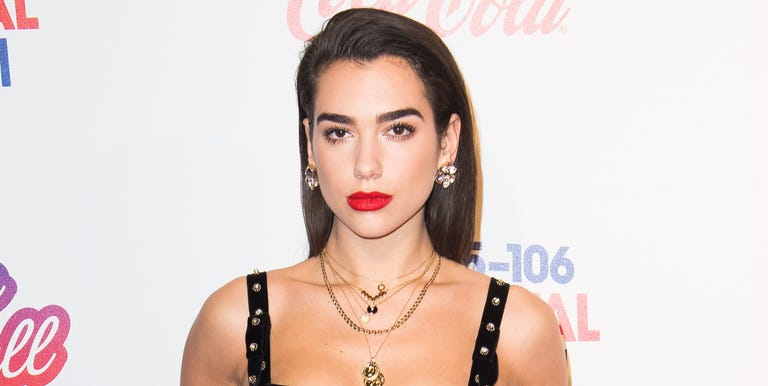 The famous Garrix and Dua Lipa collaboration is one of the many chart toppers you should expect from the English singer-song writer. Setting new rules with her singles, Lipa shot to fame with covers of popular songs on YouTube. Now she's got a portfolio of her own and will set you in the mood for an exciting race post her concert. Lipa is an ace entertainer, a billion views for a song on YouTube is proof enough, but it's her live acts that give her such a big Sunday stage.
Stream like You DGAF here:
More such goodness
These headliners are enough to rock any event on their own merit but Singapore always gets more, and there are 36 acts in store. Simply Red, The Sugarhill Gang, Joe Hahn of Linkin Park fame, Japanese pop band Sekai No Owari (End of the World), two acts by Scottish band Young Fathers on Saturday and Sunday, Zambian rapper Sampa Tembo, the list just goes on. There's something for everyone during Singapore GP, heck even Australian parody band Björn Again is on the list.
With so much to watch besides the main Formula 1 act of high revving race cars ruling the street circuit, you've got to find your HomeAway quickly. We've listed a few of our picks here – Have a look:
The Novena apartment
Just 10 minutes away from the circuit, this spacious three bedroom HomeAway boasts of high housekeeping standards, designer furniture and a fully stocked kitchen if you plan to whip up a mean dish after all the adrenaline rush at the circuit. You'd most likely be looking for just a place to sleep after a long day of concerts and racing, but the comforts of a well-equipped place are welcome over a busy weekend. The apartment comes with broadband and WiFi, air conditioning too to beat the humidity and a nice deck to have your morning cuppa.
Average price per person per night: SGD 50
Into the wild
If all the city, crowds and noise gets to you, this loft near the Bumit Timah nature reserve should be a good break from the F1 chaos. Singapore is such a convenient domestic travel destination that a half hour trip from this cosy HomeAway won't drain the life out of you. In fact, the break should bring a nice balance to the speed thrills you've come to seek. The house comes with satellite television, wireless internet, there's a gym in the condo premises and even parking if you plan to use a rental over the weekend. The MRT works best though and is very easy to use for an outsider.
Average price per person per night: SGD 34
Studio in Orchard
The best way to watch a race is to take your best pal to the circuit, find a studio apartment, and bunk there for the least hours of the trip. If that's your plan, this comfortable studio is just what's on the menu. Listed to host four in this one bedroom, it's actually ideal for two. Conveniently located in Orchard, the studio is near Singapore's most popular shopping district so if you aren't game for the concerts at the F1 venue, there's plenty of entertainment around the area of this Baroque styled studio apartment.
Average price per night: SGD 34
The house of life
At the risk of overdramatizing this HomeAway, it does feel so much full of life compared to most places you'd stay otherwise. Bright and colourful interiors, tastefully picked furnishings and a spacious apartment for two, it's rare to find such gems. Kembangan train station is just two minutes away and access to the track is less than 25 minutes from here. The house has a private pool, wireless internet, cable television, and a gym in the building.
Average price per night: SGD 74
HomeAway is the world leader in vacation rentals. The HomeAway network of sites represent more than 1.2 million listings of vacation rental homes in 190 countries and is part of the Expedia group family of brands. Visit www.homeaway.com.sg  or download the HomeAway Asia app to choose the ideal holiday homes and homestays for your next holiday.